Publication Date:
20th Apr 2023
Alternate Versions
ALTERNATE VERSIONS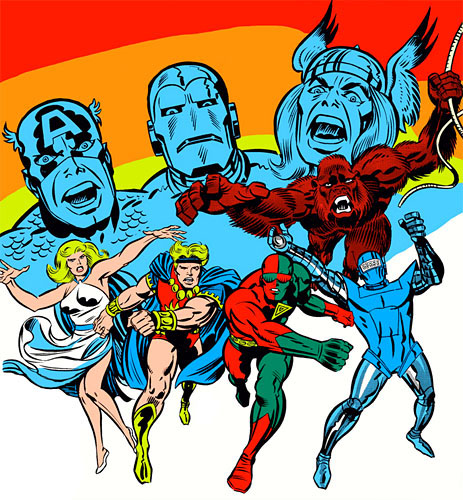 Aphrodite's greatest contribution to Avengers canon was in What If...? (1st series) #9. She was one of a number of heroes from the 1950s who were brought together by FBI Agent, James Woo, to stop Yellow Claw's plot to take over the United States. Successful in their effort, the group referred to themselves as the Avengers. Very little is known of this version of Venus, however she seemed to have a potential romance blossoming with her teammate Marvel Boy. In the conclusion of the original story, the group opted to disband on request of then President Eisenhower, who feared if the public learned of the existence of beings like Venus and the others it would lead to mass hysteria. Despite this, they did reappear as a group in Avengers Forever (1st series) #5 as bodyguards of President Nixon, though he had secretly been replaced by a Skrull, a fact of which they were unaware. This reality was later apparently erased from existence by the villain, Immortus using the Forever Crystal. In the core universe, this version of the Avengers was called the Agents of Atlas and Aphrodite's role was filled by the siren impostor. However, as the original What If was partially narrated by Uatu the Watcher, who explicitly said that this Venus came from Olympus, it stands to reason that this was the real goddess and not the fake.
---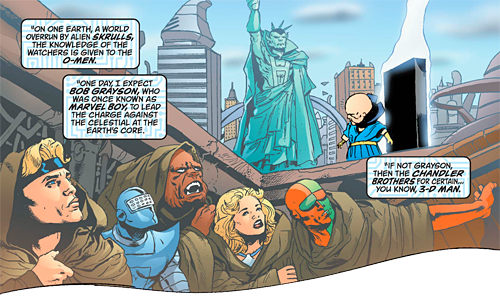 In what is likely a direct deviation from the reality mentioned above, a version of Aphrodite, again as Venus, was glimpsed in Paradise X: Heralds #3. She was affiliated with a group called O-Men on an Earth that had been conquered by the Skrulls. Her team had been given knowledge by the Watcher of their timeline to fight a Celestial at Earth's core and presumably liberate the Earth from the Skrulls as well.
---
A more tragic Venus was one of a number of heroes who were murdered by the Frost Giants after Odin plunged the Earth into a new Ice Age. Her body was kept as a trophy by the Frost Giants contained in ice. [Timeslip Special #1] Given that both of these versions of Venus predate the introduction of the siren version, it can be fairly presumed that they are or were at least intended to be the goddess version.